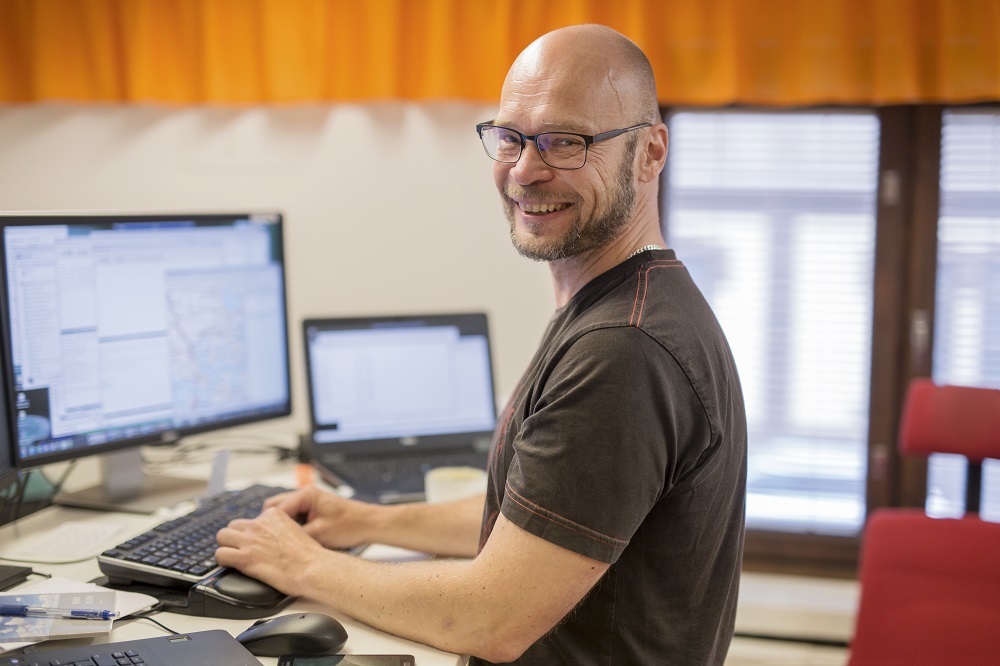 The National Land Survey produces information for the public and various organisations related to the use and utilisation of land.
We do land surveying, maintain property information, produce map data material, handle registrations of title and mortgages, develop ICT systems, and promote the research and application of spatial data.
The National Land Survey has offices in 37 localities across Finland, from Mariehamn to Ivalo. In addition to our offices, our employees also work in the terrain, from home or in any other location best suited to the task at hand.
Information, services and research about the Earth
The majority of our employees work in surveying. Our cartographers and surveyors parcel out plots for summer cottages, mark out the boundaries of future motorways in the terrain and on the map and perform land consolidations of farmland to make the jobs of farmers easier.
Thanks to our experts in registration issues, land registration secretaries and lawyers, the owning, buying and selling of property as well as securing loans are in safe hands in Finland.
The researchers of the Finnish Geospatial Research Institute at the National Land Survey perform measurements and research benefiting the whole society in the field of mapping in cooperation with universities and research institutes, public organisations and companies in Finland and internationally.
The specialists at the Centre for ICT Services at the National Land Survey produce IT services for governmental agencies in the administrative sector of the Ministry of Agriculture and Forestry. In addition, they are responsible for the information systems and information management of the National Land Survey.
Employees are happy at the National Land Survey
According to the job satisfaction survey of 2017, National Land Survey employees are especially happy with the possibility to combine work and private life. Other strengths, according to the survey, are the work atmosphere, the interesting and challenging nature of work and the opportunities to learn and renew oneself.
The National Land Survey is a modern employer that invests in the wellbeing and satisfaction of its employees. Supervisors have been key – their competence and skills have been developed so that the employees can have a sense of good leadership in the organisation.
At the National Land Survey, we work at multiple locations. This means that it is also possible to work outside the workplace – for instance at home. Working hours are flexible, that is employees have the possibility to work regardless of time and place by using modern tools.
Employee benefits include:
Flexitime
Activity based work in multiple locations
Competence development
Support of training
Modern equipment and workspaces
Exercise and cultural benefits
See photos from our working days on Instagram
You can take a look at employees of the National Land Survey at work all over Finland on the photo-sharing service Instagram. In summer 2017, our summer workers updated our Instagram account. You can find these photos using the hashtag #MMLkesäduunari. Photos by other NLS employees are available using the hashtag #töissämaanmittauslaitoksessa (at work at NLS).
All photos are available also on the National Land Survey's Instagram account @maanmittaus. Follow us!
Get to know us
Research Manager Laura Ruotsalainen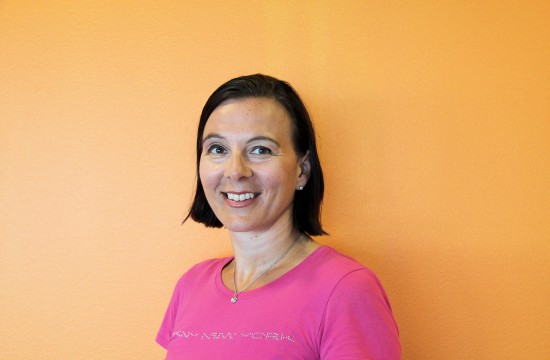 Laura Ruotsalainen is the research manager at the Department of Navigation and Positioning of the Finnish Geospatial Research Institute FGI at the National Land Survey of Finland. The Finnish Geospatial Research Institute (FGI) is a research and expert institute that carries out research and development for spatial data infrastructures.
– I manage a research group called Sensors and Indoor Navigation. No two working days are ever alike, because my work description is so extensive. My daily tasks include, for example, reading and writing publications, doing and managing research and writing financing applications, brainstorming new directions for research with colleagues and presenting our research to several different stakeholders. In addition, I manage two working groups in international working community networks, says Laura.
Laura has a Master of Philosophy degree in computer science from the University of Helsinki. In 2013, she received a Doctor of Philosophy degree from the Tampere University of Technology.
– The focus of my research is navigation, particularly in environments and conditions that are challenging for satellite positioning. Challenging environments include indoor and urban environments. Challenging conditions include wilful interference of satellite positioning. I'm interested in finding new innovative solutions to navigational problems, my dissertation deals with using a camera as a navigational sensor.
Laura has worked as a researcher both at the University of Helsinki and the University of Calgary in Canada. In addition to her work at FGI, she is a lecturer at the Aalto University together with two colleagues. The series of lectures concerns Global Navigation Satellite System (GNSS) technology.
– One of the rewarding things about working as a researcher at FGI is the constant need to learn new things. It is necessary to challenge oneself, and I find that inspiring. In addition, as a researcher I meet people all the time who are intelligent and passionate about their work, says Laura with a smile.